A weekend immersed in Polynesian culture!
The "Sea & Tahiti": unique cultural events now in France!
imagined by Mareva Bouchaux
and supported by the Reva i Tahiti association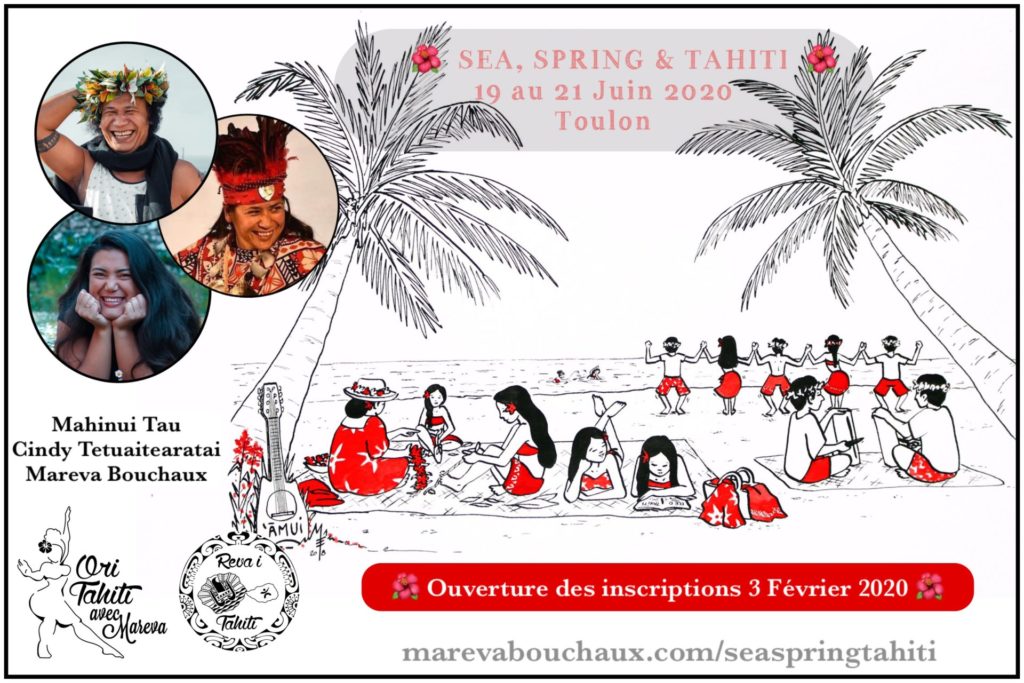 Second edition is coming !
The second Sea, Spring & Tahiti will take place from June 19 to 21, 2020 in TOULON
Watch the video of Sea, Spring & Tahiti 2019 here!
Welcome to Massacan !
The Sea, Spring & Tahiti will take place on a private domain which dancers will be able to enjoy in the most total exclusivity!
Welcome to the Domaine de Massacan which offers a breathtaking view of the Mediterranean Sea and whose private path gives access to the Calanque de Magaud in less than five minutes!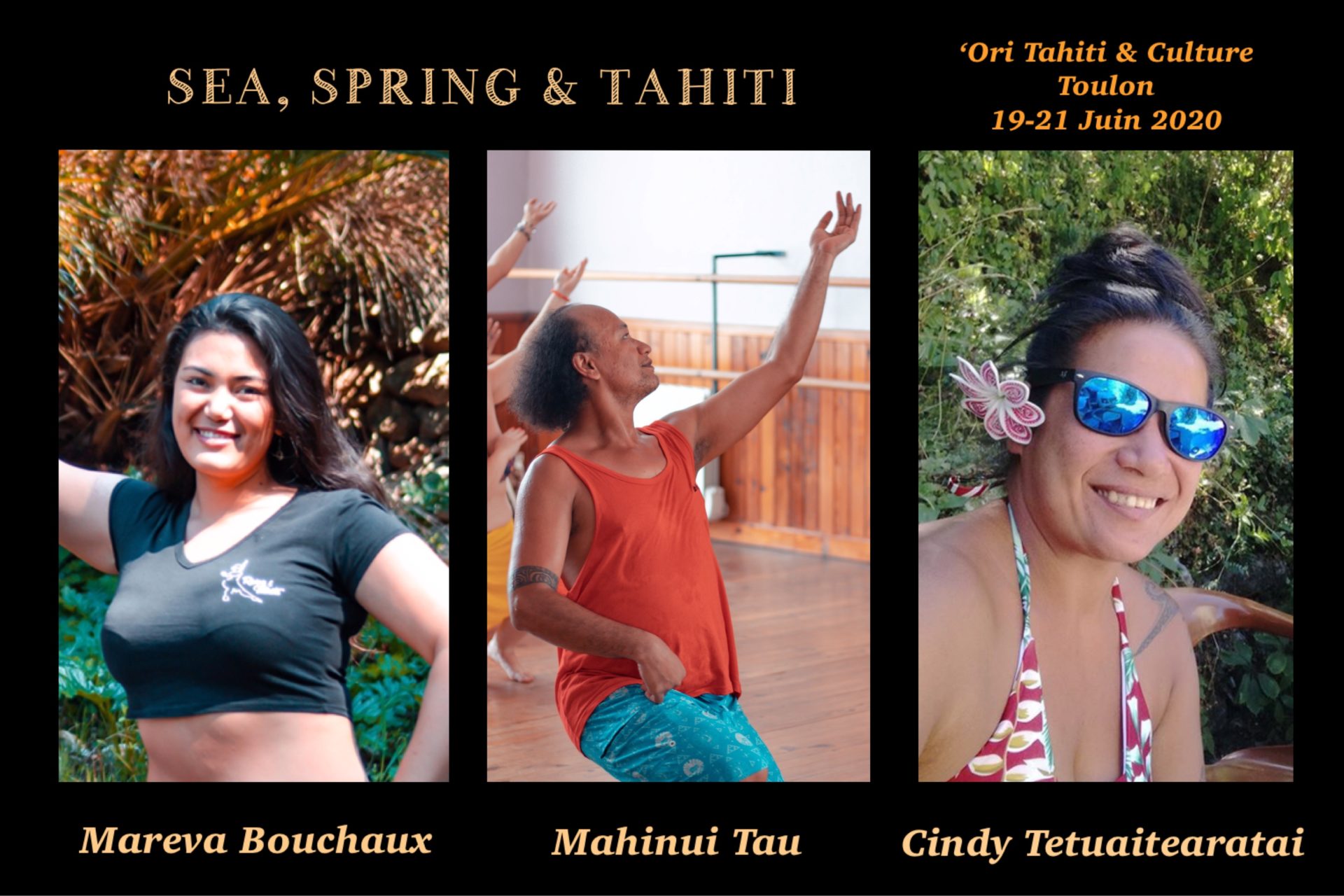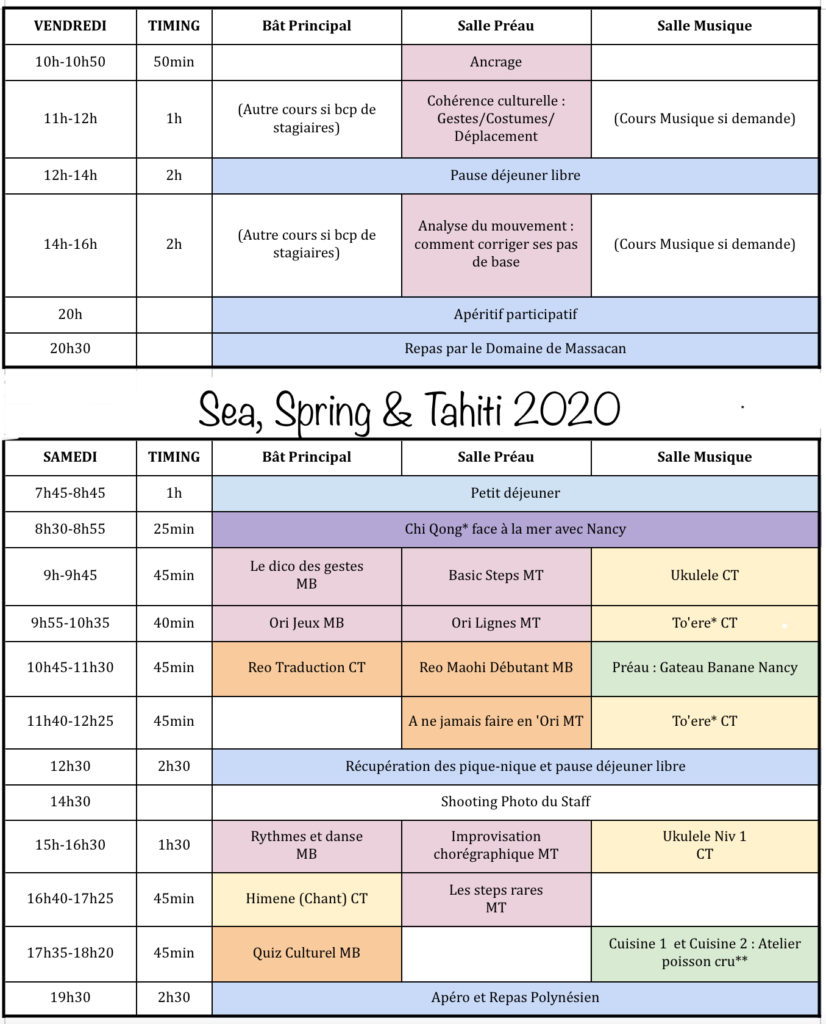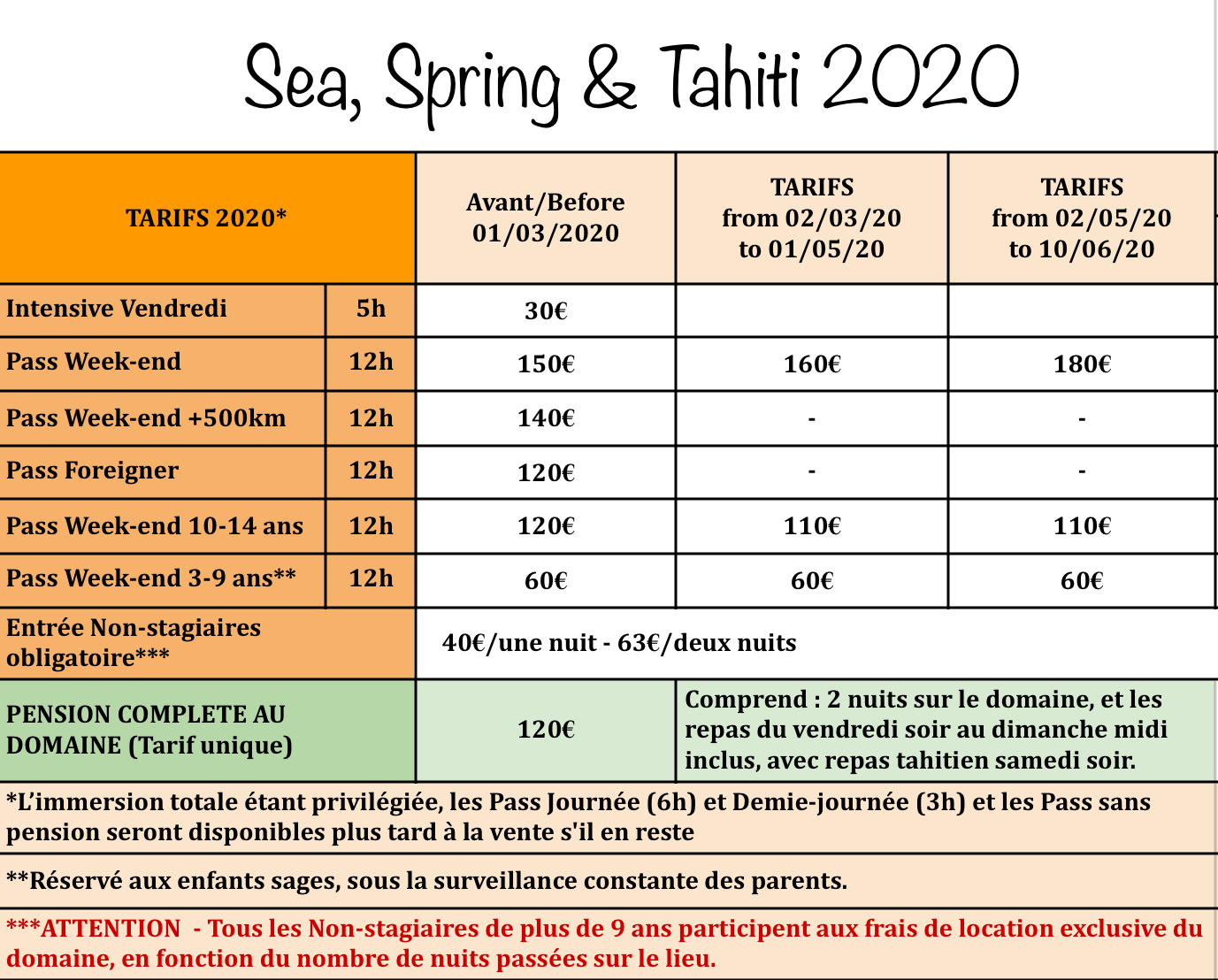 Passes
PASS JOURNEE

: coming soon

All non-trainees

over the age of 9 staying in the area pay a financial contribution to enjoy access to the entire area and its activities.

This participation is compulsory.
Particular classes are possible, please just ask directly the teacher you want to have.
DISCOUNTS
Foreigners

residing in a country other than France benefit from a reduction of

€ 20 on their WEEKEND PASS

internship for registration

before the date indicated in the table
French interns residing more than 500 km

from the Domaine de Massacan benefit from a

€ 10 reduction in WEEKEND PASS

for registration

before the date indicated in the table
CHILDREN
Children from 3 to 9 years old: Normal rate accommodation, internship accessible under parental supervision and at non-internship rate

Children 10 to 14: Accommodation at normal rate and internship at foreign rate whatever the date of registration

Children under 3: free accommodation, meals not included
Accommodation and Meals
FORMULE COMPLETE

: coming soon

DEMIE-PENSION

: coming soon
All meals are prepared by the chefs of Domaine de Massacan, except the Polynesian meal on Saturday evening which is prepared by the association Enfants du Pacifique.
You will choose your meals when registering online.
MEAL DETAILS – Coming soon
Meal times are indicated in the program.
DETAILS HEBERGEMENT
Rooms from 2 to 7 single beds

The bedrooms all have an integrated bathroom with WC.

Sheets are provided.

Bath towels are not provided and each trainee is requested to remove their sheets on Sunday morning and collect them in the hallway.

The rooms must be vacated on Sunday at 2 p.m.


Program
Each half day includes 3h of workshop :
1h30 dance

2 workshops of 45 minutes (to'ere, confection, ukulele, reo maohi, special fa'arapu ..)
Complementary activities accessible to all
Baby foot

Badmington or Volley if you bring your rackets, balls and ball

Nancy massage by appointment

Photo shoot with Manon by appointment
THE DOMAINE DE MASSACAN
Adress : 1589 Avenue Commandant Houot, 83130 La Garde, just after Toulon
The Domaine de Massacan is an old patrician building recently renovated and belonging to the city of Grenoble, which hosts its summer camps there in July and August. The Poil de Carotte association manages it today.
1700m² of building

3-hectare park with century-old trees with sea views

Private access to the Calanque de Magaud and its beach

40 rooms with 2 to 7 single beds

Sheets provided, towels not provided

Bathroom and WC in each room

1 relaxation TV lounge with table football

1 private classroom

2 group lesson rooms, one with television for show projections

170 m² of covered space, terrace and covered courtyard

Open-air amphitheater: 100 seats

Indoor parking for 30 cars, public outdoor parking

Smoking areas: Outdoor lounge near the amphitheater and parking in front of the buildings
ACCESS
Hyères Toulon Airport

Toulon TGV station then Bus number 6 or 23 to Magaud stop (15-20min)

Possibility of shuttles offered by our volunteers between Toulon train station and Domaine de Massacan (10min by car)